Retcon update Jan 2023.01
New year, OLD technology
Happy 0x07E7!
(that's 2023 in hexadecimal 🤓)
Welcome to the first Retcon newsletter of 2023, and I hope you all had a wonderful, relaxing, invigorating and safe December.
This year is going to be MASSIVE for us as the project hurtles uncontrollably towards crowdfunding, and there's so much to do.
As ever, you can help by continuing to encourage and support, but most importantly by sharing with as many people as possible. In order to make the end product financially viable, we'll need a minimum number people who are interested in receiving a kit, so please do forward this email or hop onto social and spread the word!
Discord server now accessible
Apologies to those of you who tried to join the Discord server in December. Because my head is stuck in the retro past, it means that technologies like Discord seem like magic to me 😉. The problem with the link should now be fixed, and I'm throwing open the doors to anyone who wants to come and chat Retcon.
The correct link is hereopen_in_new, and also in the footer below 👇.
No experience necessary!
I was chatting to a professional colleague the other day who was concerned that the Retcon kit might not be for him because he didn't know how to write software (yet).
I definitely need to strengthen the messaging around this, but wanted to reiterate now to friends and supporters that the Retcon project is indeed on a mission to teach everyone about how computers work, even those who haven't picked up a soldering iron, typed a line of code or even changed a fuse before! 😁
There will be a companion book with the project, which will guide you step by step through first building, then programming the computer to play games and it will be written with complete beginners in mind.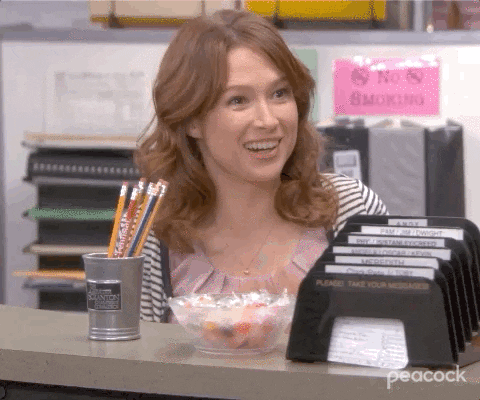 2022 in review
A lot happened last year, and before getting into what's coming next, I thought I'd do a quick recap of the year just gone:
At the start of 2022, the Retcon prototype was still in its second revision – a stack of three black custom PCBs, unrecognisable compared with the latest beautiful revision. The AV was provided by a Raspberry Pi Zero running close to its limit, and didn't have any working sound!

It wasn't until February that I proved it was possible to drive an HDMI monitor / TV directly from a cheap FPGA chip, and not until June that I completed enough of the Sega Master System graphics and audio to build a fully working clone.

In March I started work on the PCB designs for the third and current prototype, but it wasn't until July that I felt ready to share my progress, with the incredibly supportive folks at SMSPower!open_in_new

Speaking of which, I took a little time out from the Retcon build in March to enter the SMSPower! coding competition, where I wrote a clone of Wordle in Z80 assemblyopen_in_new – what a time to be alive…
August saw the v3 PCB order finally submitted to the fabrication house, and in September I excitedly received delivery of the main project boards, two variants of the new, completely custom AV boards as well as soldering stencils for the prototypes.

It took almost two months and much lost hair to get the prototype working, but I finally posted an update and photographs of me playing a real Asterix cartridge to the SMS community early November. The SMS clone worked great on all but one of my original game cartridges, with just a small audio glitch that I fixed in late December.

As 2022 drew to a close, I began the huge and ongoing job of compiling and creating all the software tools that I'd need to allow complete beginners to use the project and learn without being too overwhelmed. I also launched the Retcon website and started sharing the project with the world!
Coming up in 2023
As I said, 2023 is going to be a big year for Retcon:
I'll start work properly on writing the all-important companion book to the project. The working title is "What is a computer?" and the idea is to walk even complete beginners step by step through building the system.

A few very lucky guinea pigs 🐹 will be test-driving some early prototypes for me, so I need to build a few more AV units to send out.

I also need to either design or source some control pads as so far I'm using originals although they are rather hard to come by!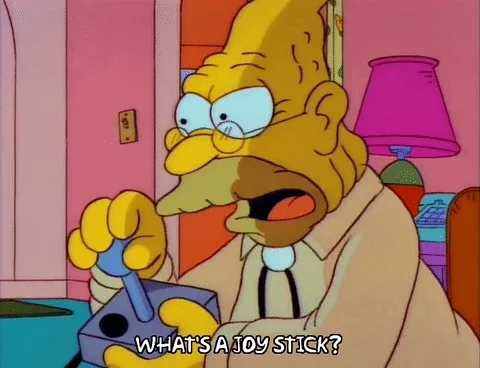 Because Retcon is an open-ended project, it's not just limited to the Sega Master System. To prove this, I have two side-projects on the go: one is simply to extend the graphics to support the Sega Game Gear handheld console. The second is to implement the Nintendo Game Boy graphics chip to demonstrate how one might go about cloning that system instead. More on this idea in a future update!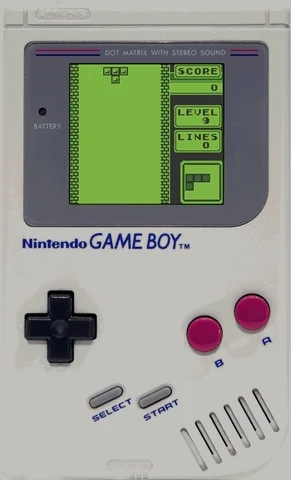 As for Master System support, there are a few important things I still need to build, in particular an implementation of the "Sega Mapper" which allowed cartridges bigger than 48KB to work.

I've got a bunch of videos to release, but coming up in January is the first of a series of educational videos for non-techies, and will explain in very broad strokes how a computer works.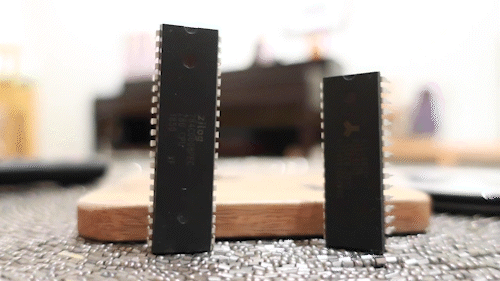 Following on from last year's entry to the SMSPower! coding competition, I'm also planning my entry for this year. It's another game clone, this time a take on a famous retro game that PC / DOS users might be familiar with (hint: 🦍🍌💥).
As always, drop me a line if you want to chat Retcon, tech coaching, mentoring & tuition, or basically about anything!
More updates coming soon, until then, take it easy & happy gaming 😎
– Will